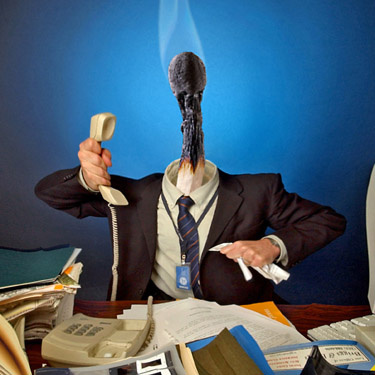 British Medical Journal (BMJ) Open has just published (January 2015) research about the impact of complaints procedures on the welfare, health and clinical practise of 7926 doctors in the UK.
Doctors with recent/current complaints were found to have significant risks of moderate/severe depression, anxiety and suicidal ideation (contemplating suicide). Morbidity (disability and illness) was greatest in cases involving the GMC (General Medical Council). Most doctors reported practising defensively, including avoidance of procedures and high-risk patients. Many felt victimised as whistleblowers or reported bullying. Suggestions to improve complaints processes included transparency and managerial competence.
The survey found that doctors who have had a recent complaint have had thoughts of self-harm and are over twice as likely to have had such thoughts compared to doctors who had not personally experienced a complaint. When referral to the GMC is looked at in isolation, the number of doctors who reported suicidal ideation reached 15.3%, while 26.3% had moderate to severe depression and 22.3% had moderate to severe anxiety on the basis of two validated instruments. Even set against the limitations of the study (highlighted in the paper), the authors state that these findings are "concerning" and continue: "in a recent feature article in the BMJ, the high number of suicides associated with GMC proceedings was also reported. Our results support the view that these proceedings have a disproportionate impact on doctors, especially as the vast majority of doctors who are referred to the GMC are found to have no significant case to answer (Fitness to Practice Annual Statistics Report Sept 2012). However, the GMC is at the apex of what amounts to a 'complaints pyramid' and our data show similar significant psychological morbidity for doctors across the entire spectrum of complaints procedures.
"The incidence of feeling victimised following whistleblowing (20%) and bullying (38%) will be a concern to those trying to build a culture in the UK National Health Service (NHS) where it is safe to speak out about clinical and managerial concerns. The Francis report highlighted the dysfunctional culture that is prevalent in many NHS organisations. Other reports have also
highlighted serious concerns about the pressures that may be placed on hospital staff. Given the large numbers involved, our study supports the view that whistleblowing in the NHS is often not a safe action, that bullying is not uncommon and that these problems are not isolated events."
Lead researcher Prof. Tom Bourne from Imperial College, London discusses the findings here.